Visit Berlin
Meeting Guide / Design Proposal
The German capital is not only a vibrant creative metropolis, but also sets new standards as a venue. The Berlin Convention Office, a project of visitBerlin, offers free services and orientation for anyone planning a conference, convention or event in Berlin.
Screendesign  ·  c/o interactive tools  ·  2016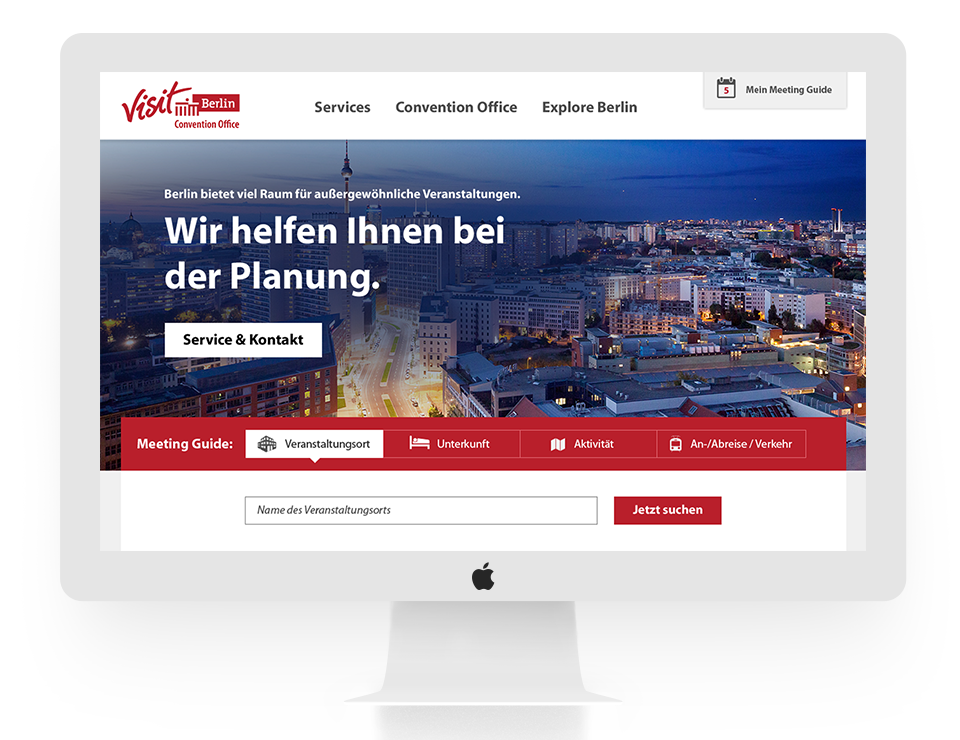 The meeting guide is the main feature for the target group to find suitable information for their event and to organize it successfully from start. The interface proposal I designed is aimed to support this planning process easily and with joy.