Olympus
Europa
Corporate Website
As the world's leading manufacturer of optical and digital precision technology, Olympus develops and markets innovative medical technology, digital cameras as well as solutions for science, B2B and the consumer sector.
Screendesign  ·  c/o interactive tools  ·  2017–2019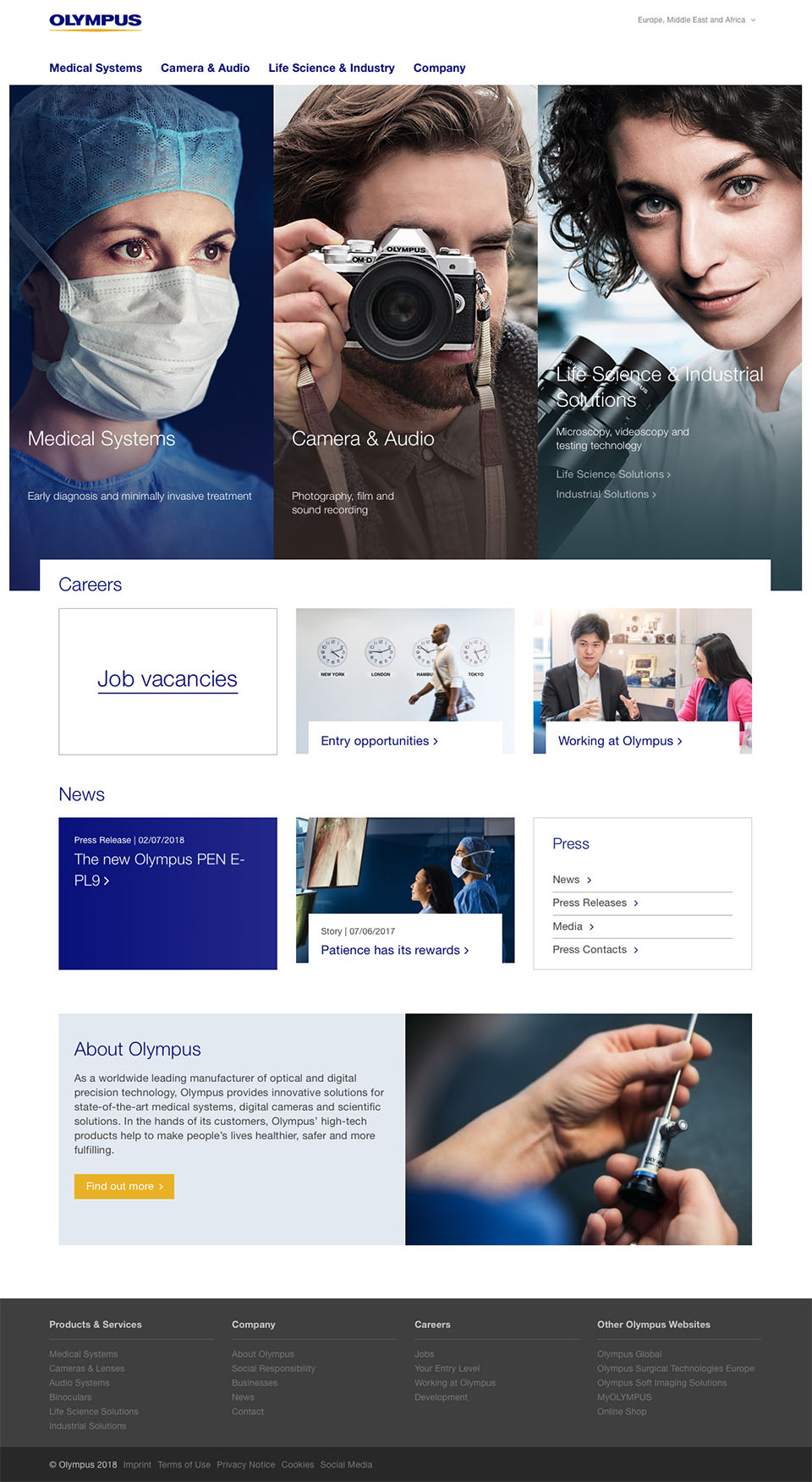 The international rollout of the corporate website took place for the entire Europe, Middle East and Africa region. With target group-specific entrances, all user groups of Olympus Europa are addressed directly on the homepage.
Based on the modules and framework of the Medical System Division I designed a modern and generous interface applicable for big and small devices.
Press and Media Pages offer plenty of space for high quality images reflecting the brand profile.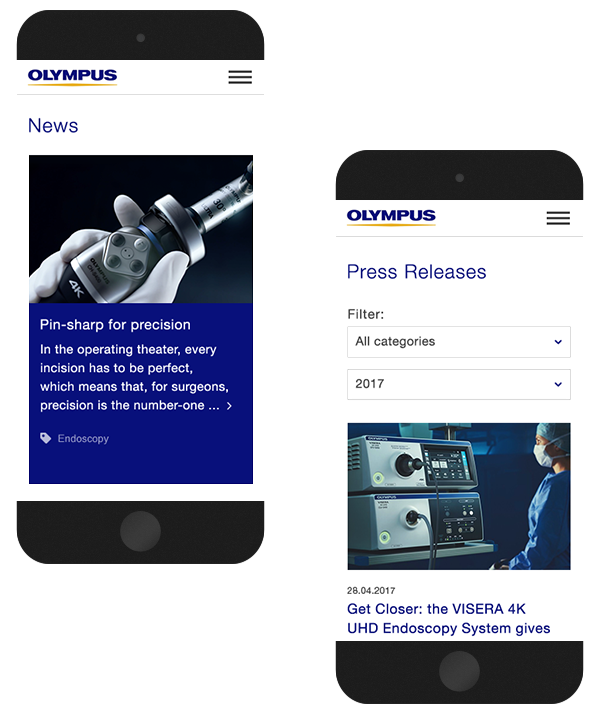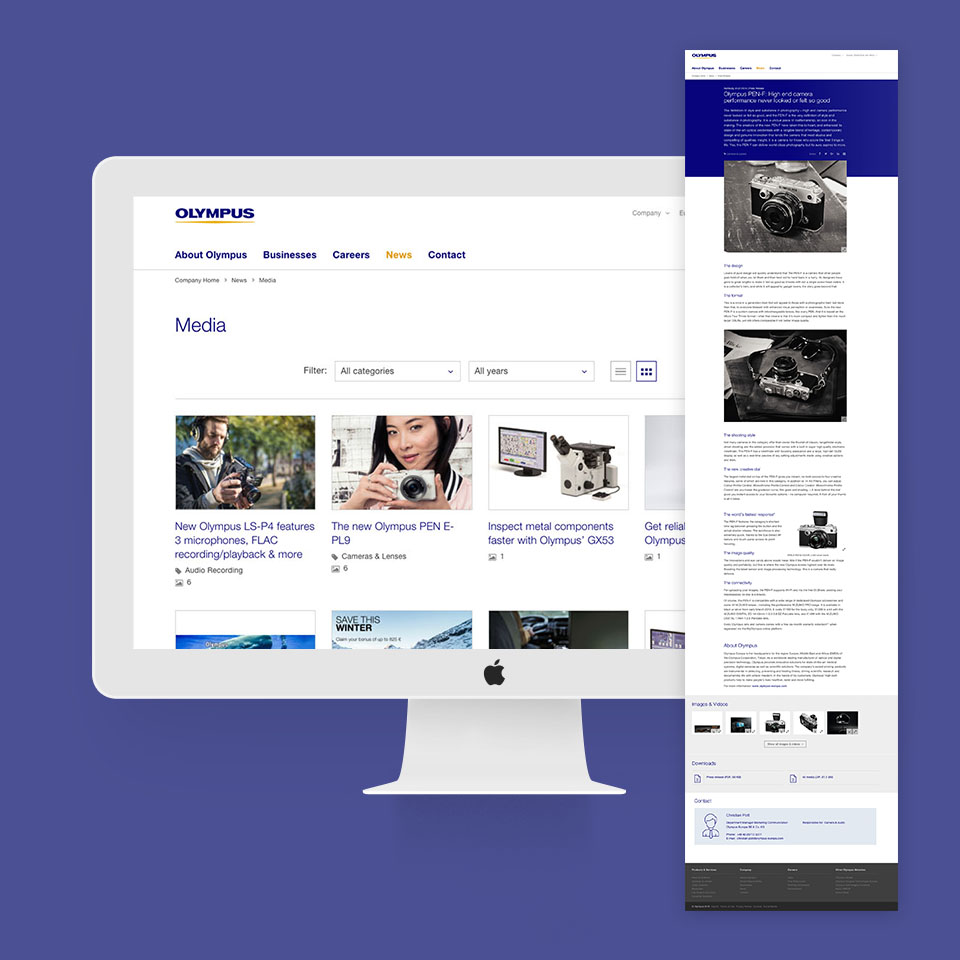 For the anniversary of Olympus a vertical timeline was created to present "100 years of groundbreaking milestones"