Olympus
Medical Systems
Content Presentation
Olympus Medical Systems develops and designs world-leading, clinically-advanced, precision technologies and medical device products and is Olympus' largest division.
Screendesign  ·  c/o interactive tools  ·  2017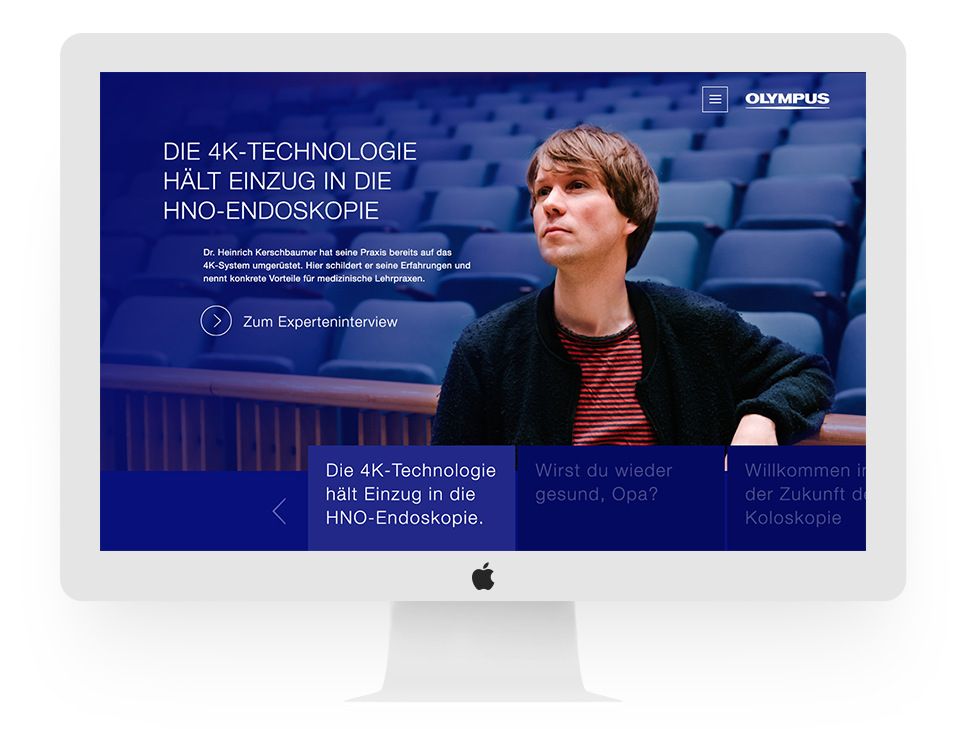 Together with the redesign of the Olympus Medical Systems site, strategies for a new content presence were developed. Therefore I produced interface layouts and graphic elements of different kinds: Specialist Articles – Storytelling – Expert Interviews.