Liebherr
Corporate Website
The Liebherr Group is one of the largest construction machine manufacturers in the world and supplies innovative user-oriented products in numerous other fields. Liebherr consists of over 130 companies organized into ten divisions.
Screendesign  ·  c/o interactive tools  ·  2014–2019
The new internet presence of the group unites all information about Liebherr under one roof: from the brand and the history over products and service functions up to the new career area.
Since the beginning in 2012 until now I've been involved in the realization of the Liebherr Website:
I started with the basic layout and completed uncountable page types and modules for desktop and smaller devices.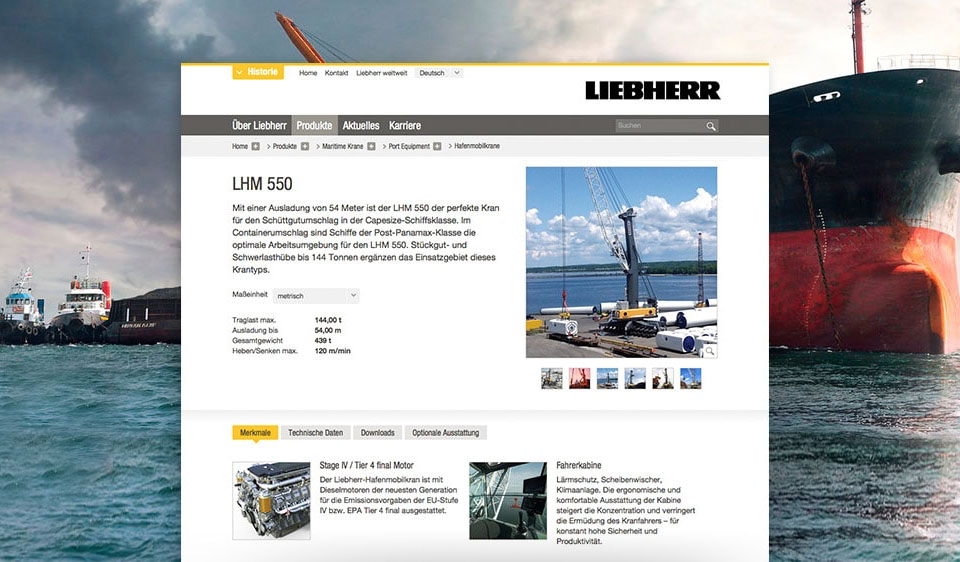 100 years of Hans Liebherr – an example of a published landingpage. Stunning images and integrated videos provide intensive insights into the diverse world of Liebherr.
Interactive stages provide plenty of space for staging the brand and products.