GEZE are one of the world's leading developers and manufacturers of construction systems for door, window and safety technology. Their products contribute towards some of the most innovative building concepts in the world.
Screendesign  ·  c/o interactive tools  ·  2017–2019
I was asked to redesign the complete website with various site types and modules. The new and generous design offers a modern surface for GEZE and is optimized for common devices.
Career area and  Brand Portal are found on separate websites with own navigation and site structure. Layout and modules are based on the main site.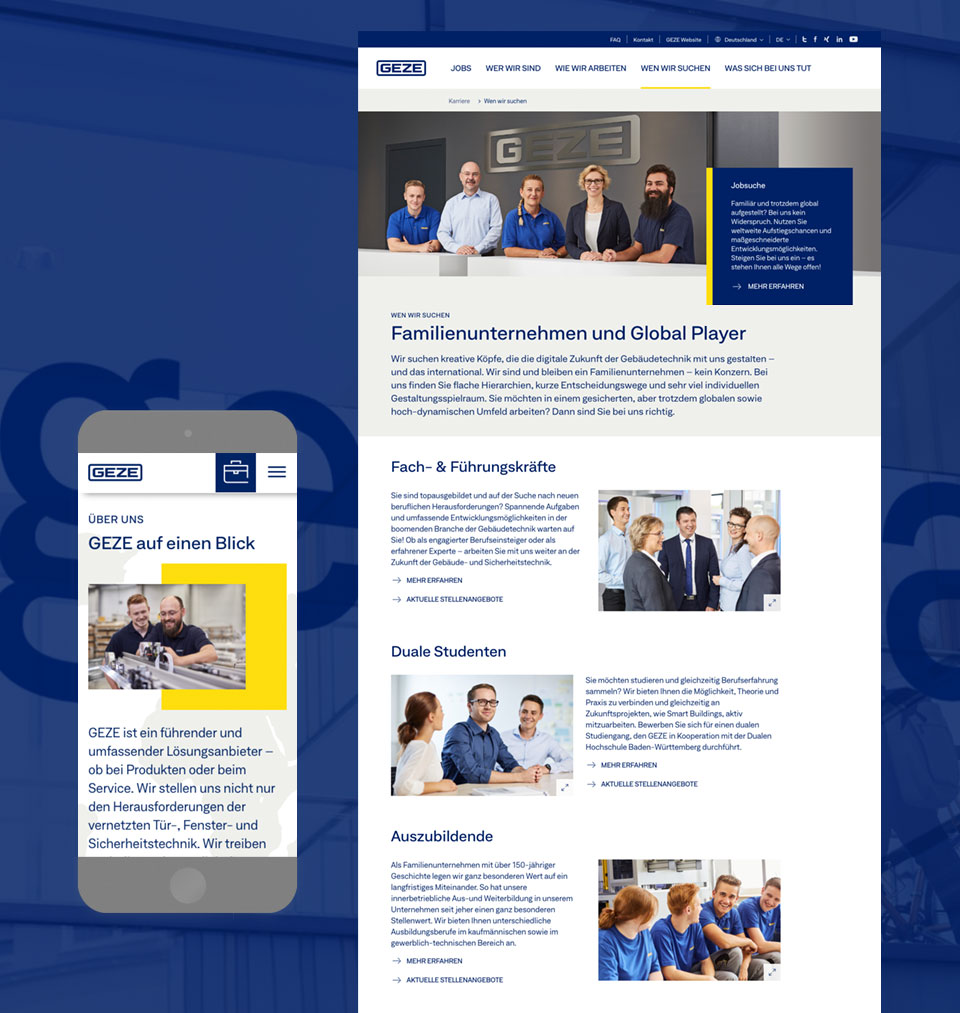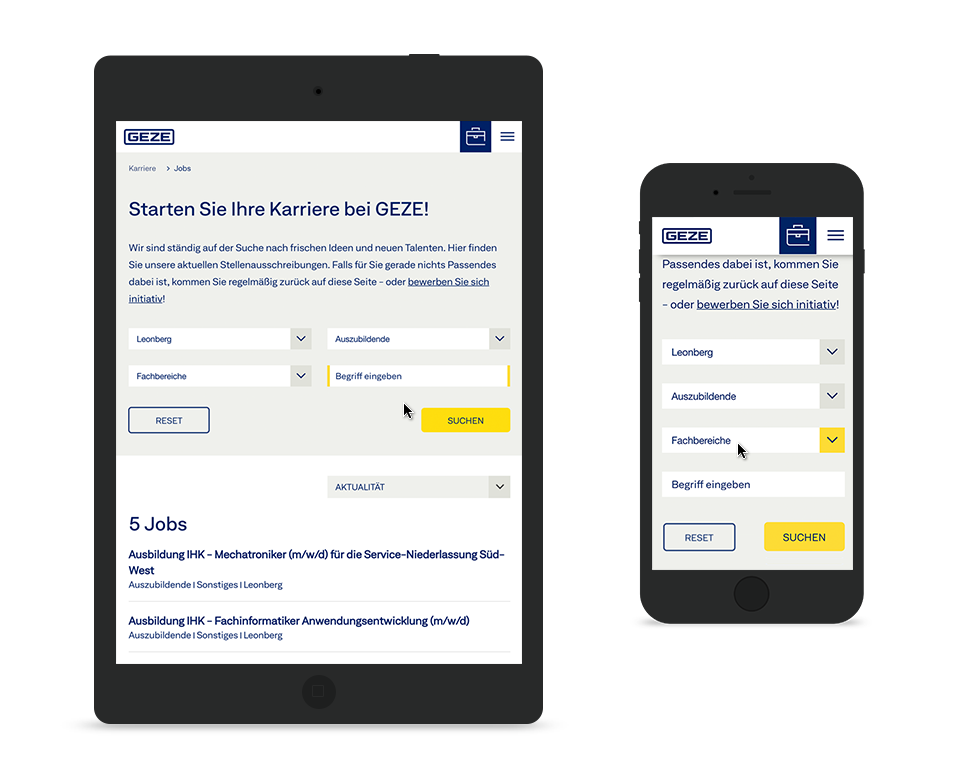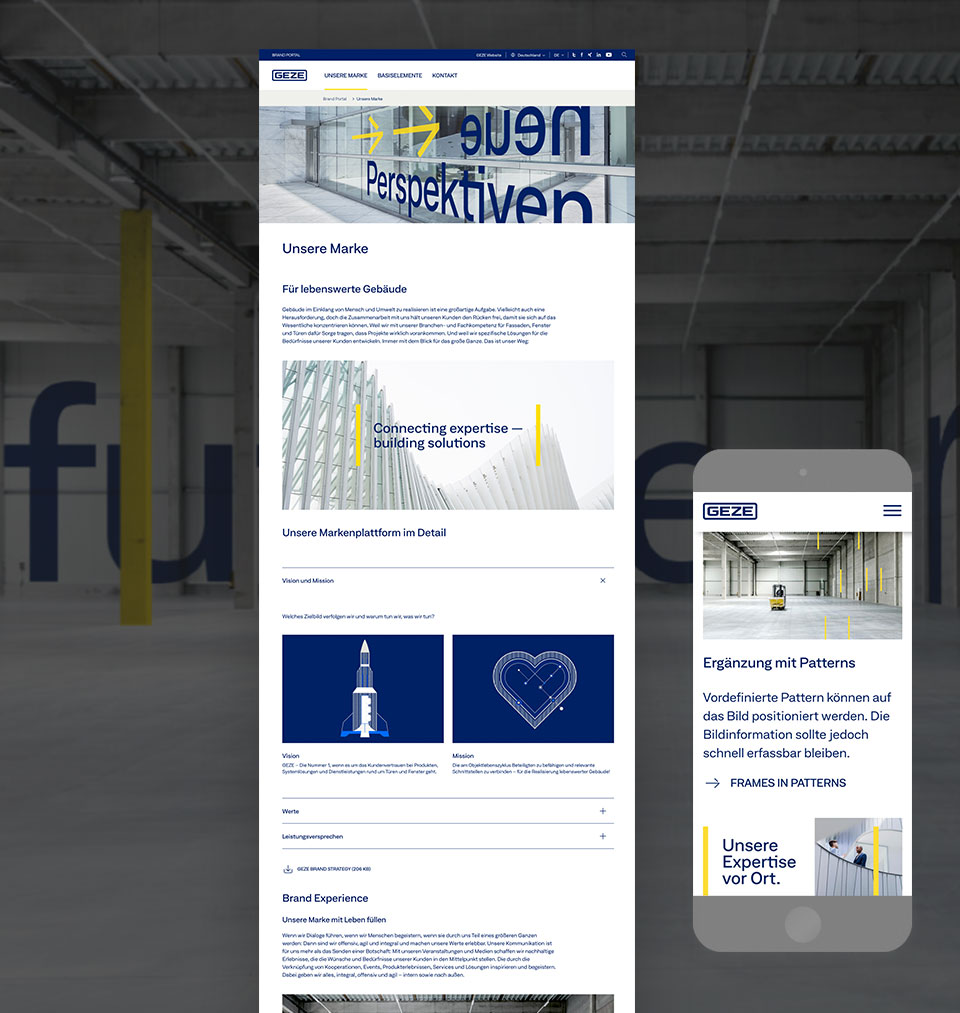 Various Newsletter Templates
Product related tools help the user to find suitable product information: the product finder as part of the sidebar navigation and the product advisor on its own landingpage.